Experience an Alaskan Getaway
Cabins on the Boundary of Denali National Park
Spacious, Family-Friendly Accommodations
10% cancellation fee for all cancellations more than 30 days from your arrival date; no refunds within 30 days of arrival date. Click here to view full booking policies.
Cabin Lodging with a View
Cabins at Denali is THE closest lodging to the entrance to Denali National Park. Our lodging is family friendly and fun, especially since it's on the property of Nenana Raft Adventures. Most people love watching the rafts being launched! Check out Nenana Raft Adventures website at www.raftdenali.com
Meal Preparation – If you plan to prepare your own meals while you are lodging with us, please bring everything you need as if you were going on a picnic. (Paper plates, plastic utensils etc. No pots, pans utensils, or tableware are provided in the units.)
Cabins at Denali is located on the bank of the Nenana River, which forms the boundary of Denali National Park. Once you cross the river, you are inside the Park.
If you are driving north from Anchorage, you will pass the entrance to Denali National Park at Milepost 237.5; continue about 1/3 mile north and when you are crossing the bridge over the Nenana River, look to the right. That's us! So slow down on the bridge because you'll turn into the driveway just at the end of the bridge.
The Pedestrian Walkway that connects the commercial shopping area for Denali and the facilities inside Denali National Park is right across the street from us. The commercial shopping area begins about the distance of 2 city blocks from us. Facilities inside Denali within a 45 minute walk of us include the Visitors Center, Denali Bus Depot (for shuttle bus rides into the Park), the Post Office, a small grocery store, and the Murie Science and Learning Center.
Clean, comfortable, casual, roomy, family friendly lodging. The cabins are spacious — plenty of room for the kids to move around. Including the decks, your cabin is 4 times the size of an average hotel room in Denali.
Rustic setting. For your stay with us, enjoy what the cabins offer: the sounds of a rushing river, gorgeous wilderness view, a setting conducive to relaxing with your family on the back deck, playing games in the living area and laughing with the kids.
If you need extra linens or towels, just come to the office and let us know. You are welcome to use all you need. Once you check in, we probably won't bother you except to inquire when we see you as to whether you are having a good time.
Ideal location near the entrance to Denali National Park — very easy to find and right next to the Denali facilities you traveled to Alaska to enjoy.
We are not a full service hotel. If you require on-site restaurants, room service, or shuttle service, or if walking a block on gravel is difficult for you, you should probably consider other lodging.
We do NOT provide any shuttle service at all. We depend on our guests getting themselves to us and providing their own transportation while they are here.
We keep our prices affordable by not providing amenities such as shuttles, which require both additional staff and vans. If you require shuttle service, we encourage you to stay at a full service hotel. Otherwise you will have to walk and/or rely on the Park Service's courtesy buses that loop the entry area of Denali National Park.
We encourage you to drive to Denali. It's a beautiful drive and you'll have opportunities to get out and take pictures on your own schedule or to stop at places of interest.
If you don't drive, you'll have two problems: (1) dealing with your luggage when you arrive and depart and (2) getting yourself to where you want to be while you're at Denali.
Even if you stay at a full-service hotel (which we are not), you'll be at the mercy of their shuttle service. We are the closest lodging to Denali National Park, and we are approximately 1.5 miles from the Denali Bus Depot (where you catch the buses that go into the Park) and the Main Visitor Center Campus. Taxis are virtually nonexistent at Denali.
If you are going to arrive in Denali by train or bus, please take note of these businesses:
Denali Transportation (1-844-907-4387) provides limited taxi/shuttle service at Denali. They may be able to help you get to and from the train station or bus transportation point.
Keys to Denali (907-683-1239) and Denali Car Rentals (907-683-1377) provide car rentals in the Denali area.
***Advance reservations with all three of these companies are highly recommended.
Also, we are within a 15-minute walk of a stop on the Park Service's courtesy bus, which loops the entry area of Denali National Park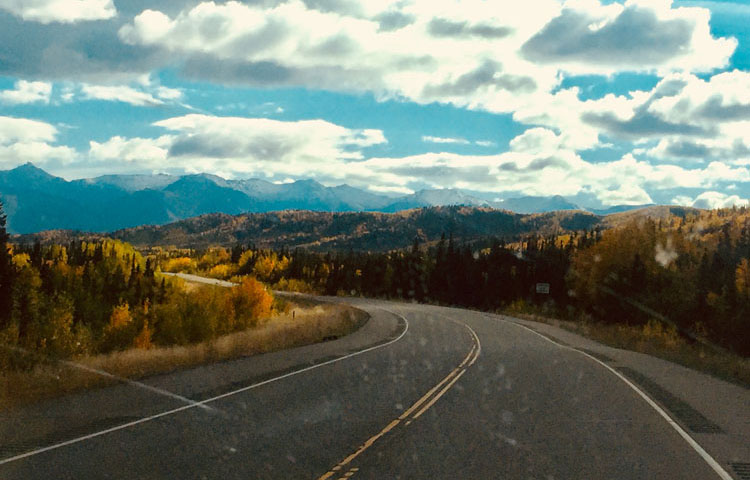 Family Friendly, Spacious, Affordable Denali Accommodations